Keigan Inc. participated in Cffs2017 (Crowdfunding Festa 2017 organized by Japan Super Backers) at mixi bldg. in Shibuya, Tokyo on January 9, 2017.
Cffs2017 was held to invite more people for crowdfunding. In this exhibition, you could listen to investors' talks and see presentations of those who would start their own crowdfunding project in near future as well as those who made a success of their crowdfunding project.
Keigan Inc. exhibited KeiganMotor which will be open to public on crowdfunding sites soon.
The product concept is "Incredibly simple robot assembling".
We demonstrated how to assemble robots with KeiganMotor and how to remotely control the motor through a smartphone app. Two types of robot were presented this time.
One was a robot with wheels to carry objects up to 5 kg.
Other was a camera robot which was able to flexibly adjust its camera angle to shoot images. Both types will be available to purchase as rewards of crowdfunding.
Two robots including smooth operation of the motor are highly appreciated.
We are very pleased to receive many people in our demonstration.。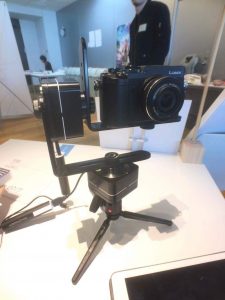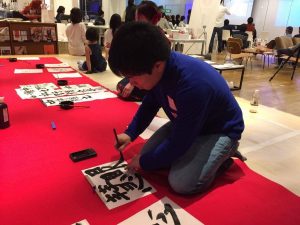 We will also participate in SXSW (Austin, Texas) in March.
Another demonstration or touch and try opportunity in Japan during our crowdfunding project started in the next month is under consideration.
<Details of exhibition>
"Crowdfunding Festa 2017"
URL: https://www.facebook.com/events/1805004163086845/
Date: January 9, 2017 Time: 11:00-18:00